Workshop (sea)dome creating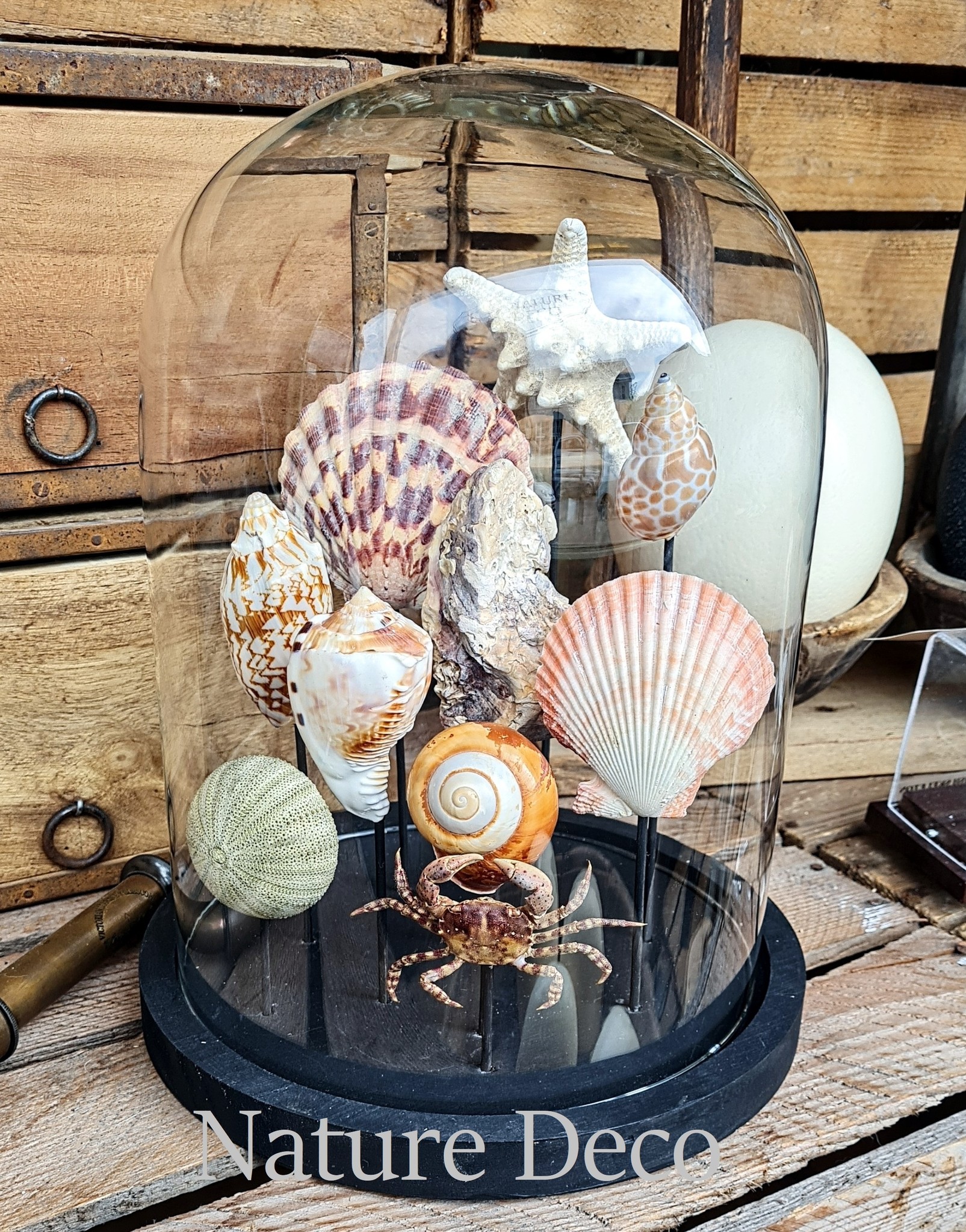 WORKSHOP (SEA)DOME CREATING
When:-
Time:-
Costs: €60,-
Where: In our store Nature Deco (in Veghel)
What do we do:
During 2.5 - 3 hours we will make a beautiful sea bell jar. After you have chosen the shells yourself, you will make a design of what the bell jar will look like. If the design is successful, you will attach the chosen shells in the bell jar. The bell jar has a size of 30 cm high and 23 cm wide. You can choose in advance whether the bell jar should be black, white, gold, silver or blanco. Then we make sure that the bell jar and sticks in the right color are ready for you.
You will go home with a beautiful sea glass dome.
This workshop is certainly an addition to the butterfly and insect mounting workshop. With this you will learn the bell jar techniques, what you should pay attention to and how it should be attached.
What to bring yourself:
* Good sentence
* (For those who need this) reading glasses
This workshop is suitable for children (who are allowed and able to work with a hot glue gun) and adults.
Does it seem like something to you? Sign up quickly because fully booked = fully booked! *click on the image above or click here to be redirected to the registration form*
(This includes the material and coffee/tea)
For more information, feel free to send a message.
Team building or family outing? A unique family outing or team building with the company? Inquire about the possibilities: [email protected]