Sign up here for our workshop butterflies taxidermy.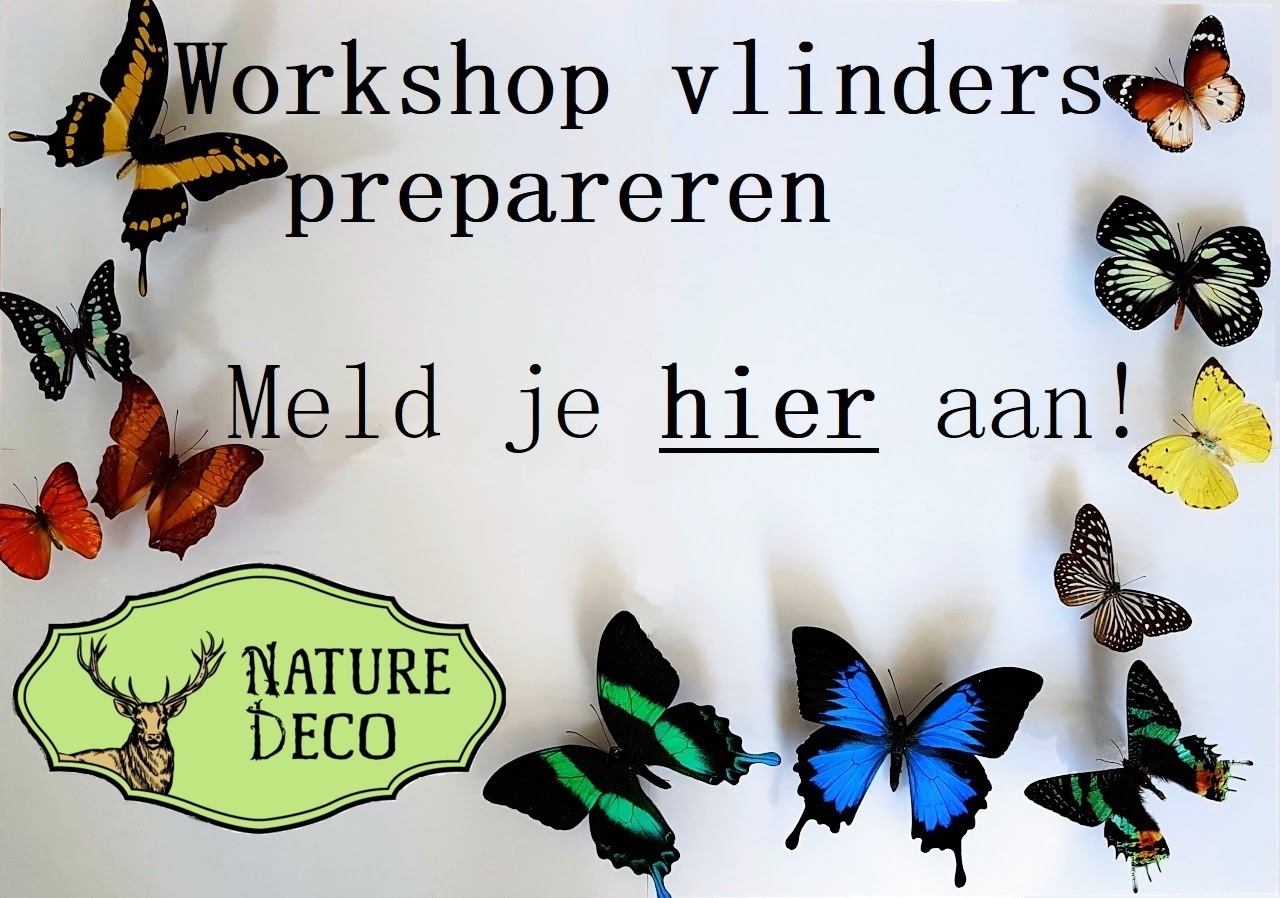 WORKSHOP BUTTERFLIES TAXIDERMY!
When: 
06-08-2022
24-09-2022
Time:  10:00 AM
Cost: €65,- per person.
Where: In our shop Nature Deco
What are we going to do:
Everyone will prepare 5 butterflies for 2.5- 3 hours. Including one Urania leilus!
First I will explain how to prepare the butteflies. Then I will show you how I preparate the butterflies.
After that you can do it yourself! 
At the end of the workshop, you will take the 5 butterflies (still on the preparation board) with you.
What do you have to bring yourself:
for those who need it, reading glasses.
Does it seem like something to you? Sign up quickly because fully booked = fully booked! *click on the image above or click here to be redirected to the registration form*
(This includes the material you need, the 5 butterflies and coffee/thea)
More information? Send us a message. 
Private workshop?
This is possible at an additional cost, inquire about the possibilities and plan a day/time together with us.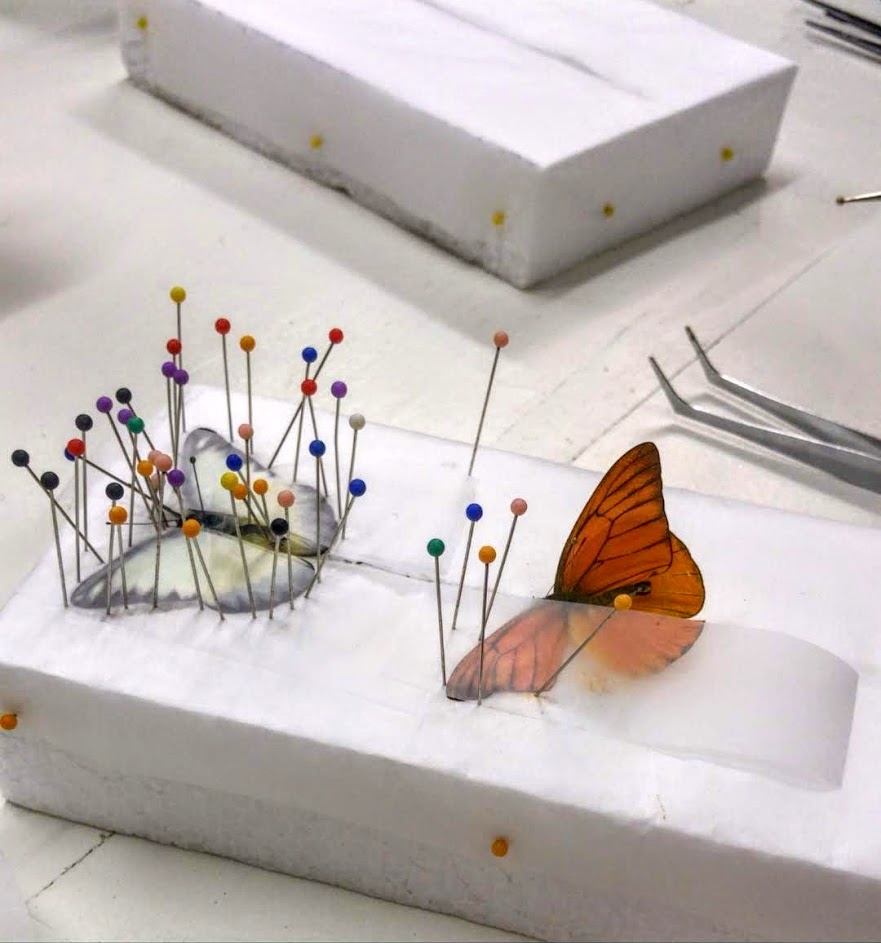 This is how it looks during the workshop.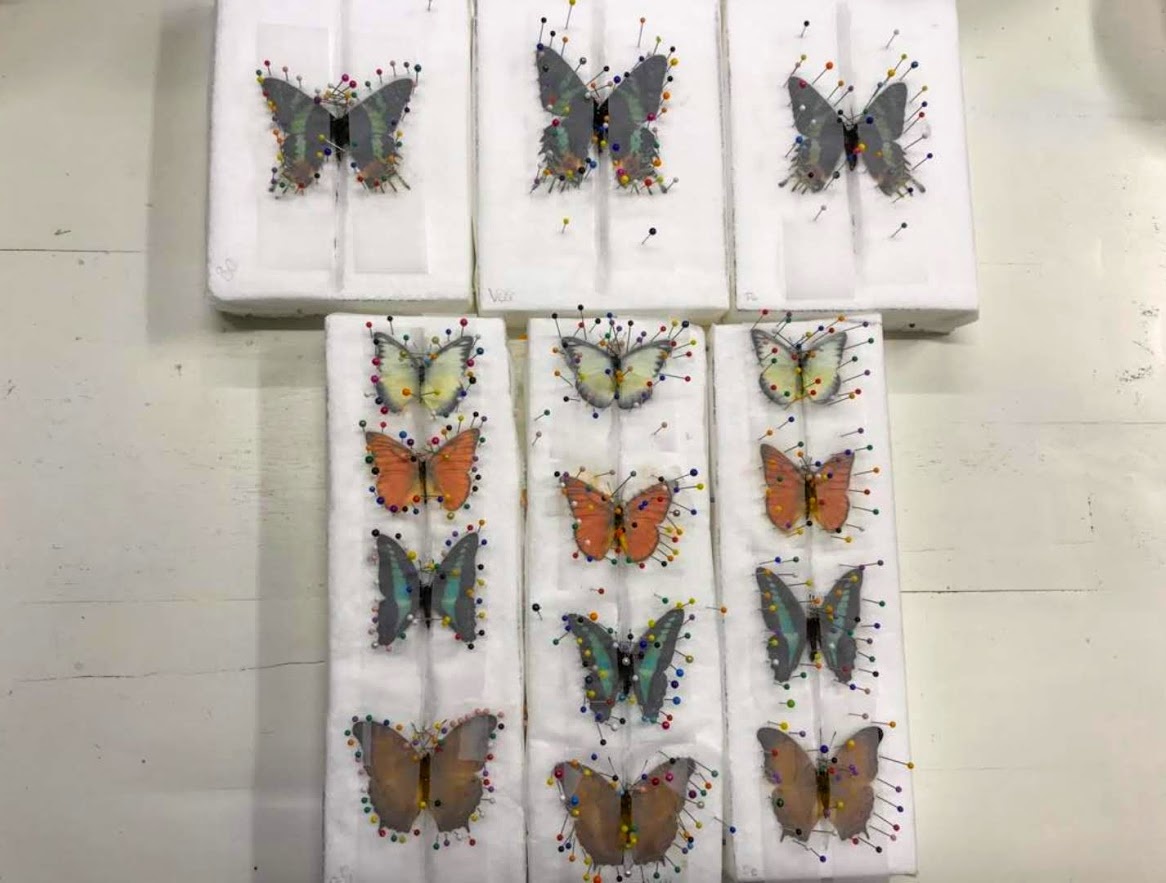 The result that goes home.