Workshop insect mounting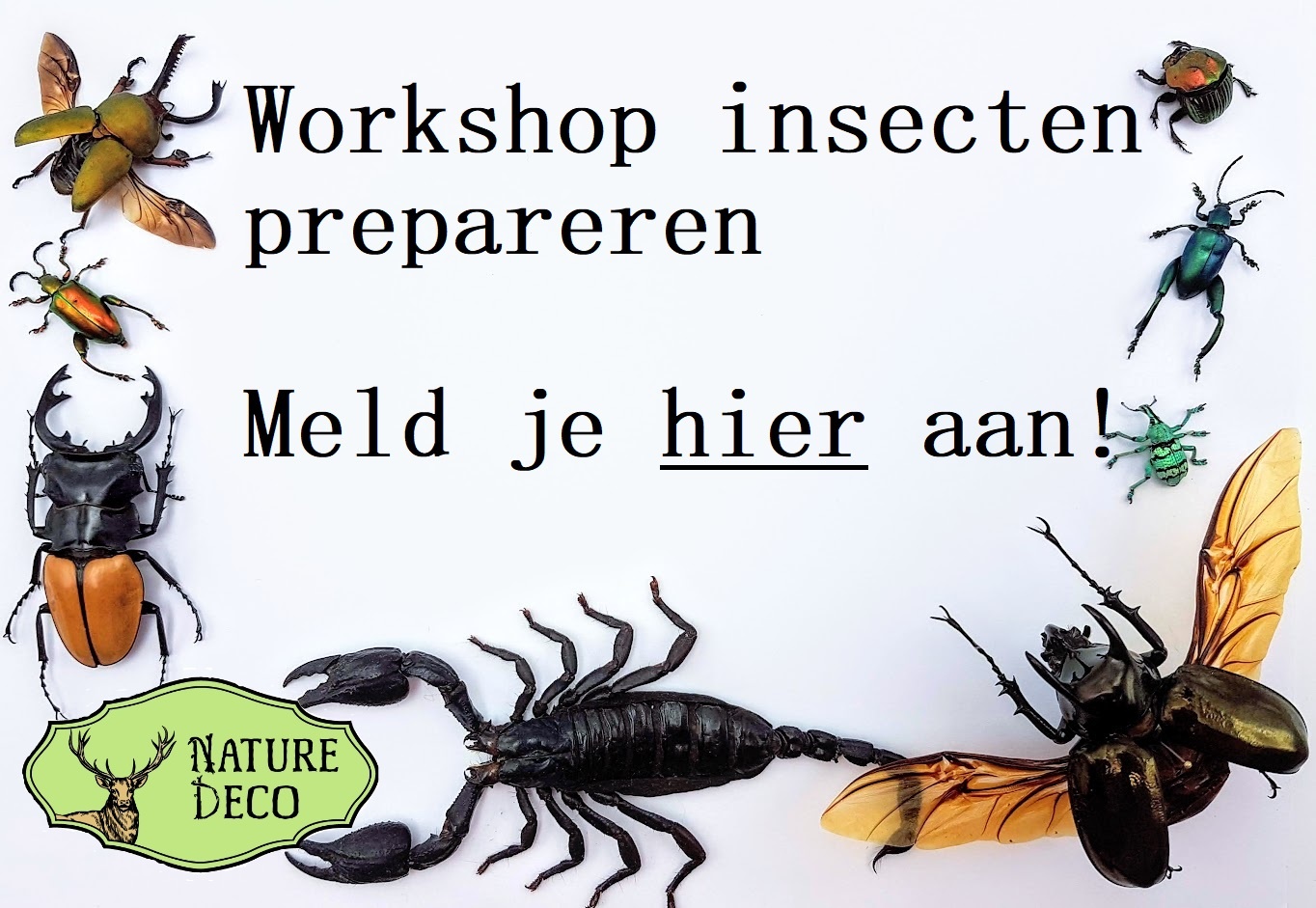 Workshop mounting insects!
When: 21-10-2023
Time: 10:00 AM (10:00h)
Costs: € 77,50 per person
Where: In our Nature Deco store
What do we do: Each will mounth 5 insects for 2.5-3 hours. First I will explain how the insects are prepared. Then I show how I mounth the insects. Then you can try it yourself! At the end of the workshop, take the 5 insects (still on the preparation board) with you.
The insects that we are preparing:
1 scorpion or spider (indicate choice in advance)
1 Atlas beetle
3 Sagra Longicollius (frogleg beetles)
What should you bring yourself: Good sentence and for those who need it, reading glasses.
Does it sound like something to you? Register quickly, because full = full!
* click on the image above or click here to be referred to the registration form *
(This includes the material, the 5 insects and coffee / tea) For more information, please send a message.
Team building or family outing?
A unique family outing or team building with the company? Ask about the possibilities: [email protected]